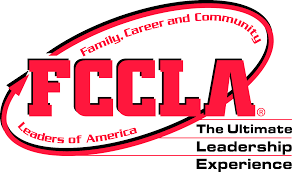 Family, Career and Community Leaders of America
FCCLA is a great organization to join. It is the only students organization with the family as its main focus. You will learn lots of new ideas by attending workshops and meetings and by participating in competitive events. You will have opportunities to meet new people, learn leadership skills, work on community service projects, travel, and find new ways to connect with your friends and family and have fun doing it!
Follow us on Instagram @ErwinHighFCCLA!
Mission
To develop skills for life through character development, creative and critical thinking, interpersonal communications, practical knowledge and career preparation.
Meetings
TBD
Sponsors
Lacey Davis (lacey.grogan@bcsemail.org)
Jessica Jones (jessica.jones@bcsemail.org)
Kady Rice (kady.grogan@bcsemail.org)